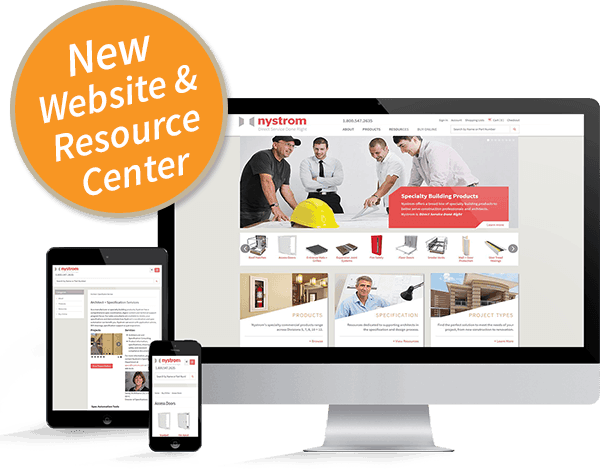 July 27, 2016
Nystrom Inc. invites visitors to explore its newly redesigned website. The new Nystrom.com provides a user-friendly experience with improved navigation and functionality throughout, allowing customers, architects and specifiers to quickly access detailed product information and simplify the building process.
In addition to expanded products and specification downloads, the new site includes a project resource center to help cutomers understand Nystrom's complete range of specialty building products and services.
Created with the user experience in mind, the website has been designed using the latest technology including filtered navigation and mobile responsiveness.
The new website means that customers can now benefit from richer online content that is easier to navigate and share with others, assisting the specification process. Going forward, we promise to continually expand our online content, features and keep you updated with the latest information. So check back often, SUBSCRIBE or connect with us in your social network so you never miss an update.
Download Press Release